Hundreds of eateries have now embraced use of Dineapple, a contactless menu system for restaurants and hotels. Timesworld launched their upgraded version of Dineapple, a QR-Code based touch-free User Access System for the Food & Beverage Industry. This comprehensive and vibrant advanced technology tool helps hotels and restaurants to provide a safe environment while practicing a COVID protocol in their operations in the process of welcoming guests back.
Dineapple enables restaurant menus to be viewed and handled through the user(guest)'s smartphone. This means that the user does not have to download any application. The System contains a front-end for the user and an administration module for the outlet managers.

Every table in the deployed restaurant will be provided with specific QR codes, which could be scanned by the user using their phones. On scan completion, the user will be able to view the dynamic menu with multimedia and prices in real time. User will be able to place order from their smartphones. All orders placed by every guest on the table can be collated, if needed. Dineapple is also used for in-room ordering in many hotels.

The admin system can update the menus and handle the orders, which will be reflected on front-end in real time basis.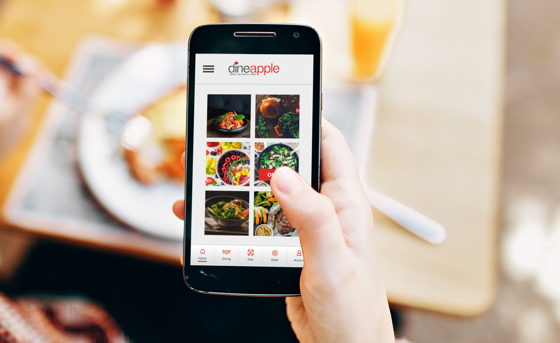 Dineapple offers a suite of exquisite & helpful features that include ON-THE-TABLE CONTACTLESS Menu Systems, IN-ROOM and ONLINE Menu & Ordering, Interactive Feedback collection, Table booking and Multimedia Galleries. It also has intelligent dashboard and detailed analytics. Some of the features are driven by artificial intelligence along with behavioral and predictive analyses.

The Dineapple service is provided as Software as a service (SaaS) and has a delivery model in which software is licensed on a subscription basis and is centrally hosted.

Dineapple's premium version provides a centralised securely managed data repository that has a consolidated view of guest records without duplication, loss of track and any disconnected view. The Data Management Platform (DMP) is based on the Hub360D engine which provides intelligent approach to records management. The system can also be seamlessly connected to marketing channels like email, SMS, Whatsapp and other social media. Branded template management and real time reporting along with assessing guest journey and behaviour are highlights of the Hub360D platform.